"To create, build, and manage wealth so our clients are free to pursue life's most important endeavors."
Building wealth isn't about money. It's about your values. It's about your ability to live your life according to what's most important to you. Because when you have the resources to do so, you're free to pursue the things that bring you joy.
Integrity
To have the courage to make the tough decisions consistent with our core values.
Knowledge
To recognize the power of what worked yesterday, what is working now, and what will work in the future.
Diligence
To value hard work and the tenacity needed to succeed throughout changing markets.
Experience
To use the track record of past successes as a measurement for future performance.
Fun
To create a business environment that is enjoyable to our families, clients, and business relationships.
Technology
To interpret and apply information of the ever-changing global markets.
Innovation
To be committed to improvement in our Investment Management Discipline, Service Model, and Business Management processes.
Accountability
To willingly assume responsibility for our investment advice and service to our clients.
Communication
To be consistently insightful, transparent, and objective in our communications with our clients and team members.
Consistency
To provide steady and reliable service throughout the business and client experience.
Service
To provide world-class personal service to our clients.
Quality of Life
To Promote and foster positive opportunities and environment to develop and maintain a healthy balanced in work and life.
Gratitude
To illustrate through actions and statements appreciation for who we are and what we are yet to become.
Independence
To be free to always choose what is in the best interest of our clients.
Community Service
To support and connect with our communities through service, giving back as an expression of gratitude for our many blessings.
A Sample of our Institutional Clients
We begin by asking what's most important to you, because our primary goal is to help you plan a future of your own choosing. We'll help you develop and manage financial strategies that provide security and freedom, so you can pursue what means the most to you. Our focus on independence and fee-only management helps us advise you without bias. Working hand-in-hand with Soltis and your other trusted professionals, you'll build and manage wealth that supports what you want most in life. More Info >
Your employees trust you with their retirement, so they can pursue what's most important to them. Soltis will consult with company executives and committees to learn what you and your employees want most out of retirement, and help you plan accordingly. As we explore the options, we'll do so with your employees' values and your fiduciary responsibilities in mind. With your company's retirement plan, employees will be able to pursue their own most important endeavors when they've finished helping your company meet yours. More Info >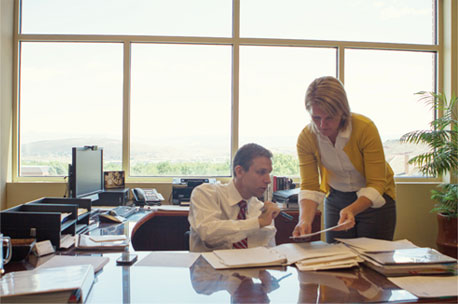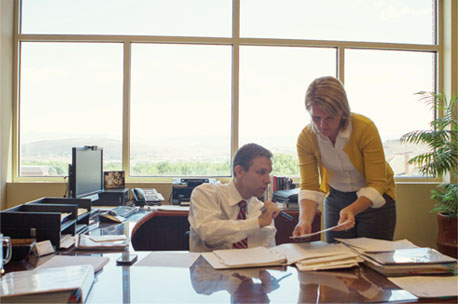 Learn how our advisors help create an experience for our clients that is independent and non-conflicted.
Independence and Fee-only Management
To us, freedom means living the life you choose. That freedom means more to you – and to us – than wealth management or retirement. Living a life that brings you joy is the ultimate goal; we're just here to help you build the resources to support it. We do so through our proprietary process of analyzing investments. This process minimizes conflicts of interest, so that everything we do is focused on what's most important to you. Our fee-only structure means our recommendations are unbiased and based only on what you want out of life. And as we advise you, we do so without any third-party relationship conflicts to cloud judgment about what is right for you.
The Soltis Investment Advisors, LLC logo is a green Möbius Strip sprayed with light.
A Möbius Strip is a surface with only one side and one edge. If you draw a continuous line starting anywhere on the surface, the line will extend along the entire surface and return to where it began. At Soltis, this represents two things. First there is only one side, our clients side, and we always do what is in the best interest of our clients. Second, travelling along the Möbius Strip represents a never ending journey, which reminds us that creating, building, and managing wealth is a long-term venture, requiring consistent execution over time. By developing enduring relationships with our clients, Soltis becomes a partner in accomplishing your life's most important endeavors.


The color green represents stability, balance, growth, life, wealth, safety, vibrancy and harmony which are characteristics that we strive for our clients to achieve in their life. At Soltis, we understand wealth is a responsibility that, when managed well, brings great benefits not only to its bearer but also to those the bearer chooses to assist, creating a fertile garden of growth and abundance in a world full of discord and hardship.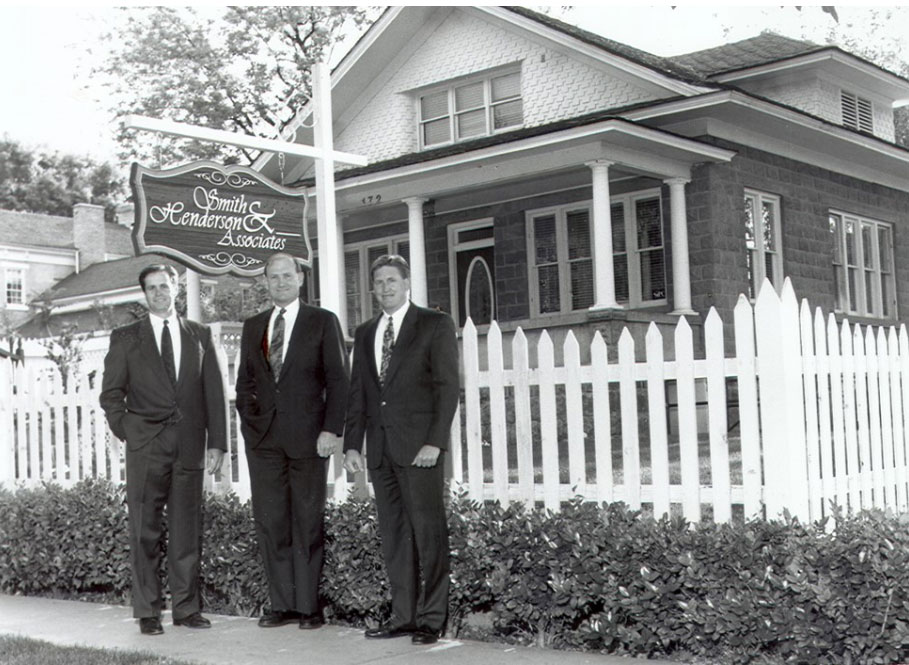 Building Your Future on the Foundation of Our Past
Soltis Advisors was founded on one principle: to provide advisory services to clients in a fiduciary capacity. Since our founding in 1993, we've continued to build on that foundation of doing what's right for you, without the typical conflicts of interests found at other financial firms (e.g. brokerage commissions, fee sharing and financial product fees).
To create, build, and manage wealth so our clients are free to pursue life's most important endeavors
In the fall of 1992, Lon Henderson was invited by his good friend, Hyrum Smith (founder of Franklin Covey) to manage the wealth generated by taking his company public. Hyrum invited Lon to leave his current employment with a renowned money management firm to become the "gatekeeper" of his family's wealth.
Although intrigued and flattered by the offer, Lon wanted to do more than serve a single client. So he designed a firm based on a business model that was unique within the financial services industry, "fee-only". Joined by Hal Anderson, the firm became a fiduciary to its clients which meant all investment advisory decisions would always be made in the best interests of its client. This remains the core principle of Soltis today.
This presentation is limited to the dissemination of general information pertaining to Soltis Investment Advisors, LLC ("Soltis Advisors") investment advisory services. Soltis Advisors is an SEC registered investment adviser with its principal place of business in the State of Utah. The information contained herein should not be construed as personalized investment advice and should not be considered as a solicitation to engage in a particular investment strategy. Past performance is no guarantee of future results, and there is no guarantee that the views and opinions expressed in this presentation will come to pass.


Top 401 Retirement Plan Advisors

Named Among Top 500 RIA Firms

CEFEX Certified Advisor

Named Among Top 1,200 Financial Advisors
Named Among Top 150 RIA Firms

300 Top Registered Investment Advisors
What's Most Important to You? Reach Out and Let Us Know.
The world of wealth management, investing, and retirement planning can be overwhelming. But it doesn't have to be complex if you focus on the right things. At Soltis, we want to know what's important to you, so we can evaluate or begin your financial planning based on those values. As we discover what you want most out of life, we can design financial strategies to help you achieve it. It all begins with a brief consultation. Schedule yours now, and we'll call you at a time that's right for you.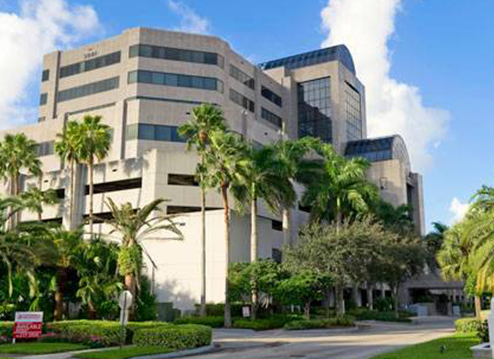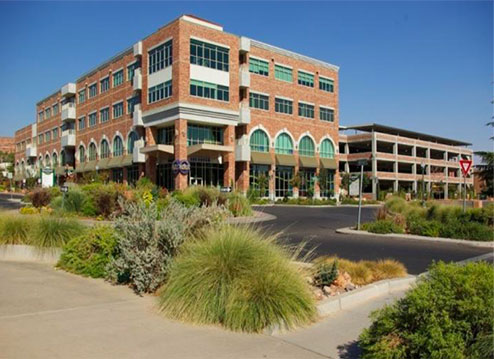 Directions
The St. George office is on the 4th floor of the Main Street Plaza, located on the corner of Main Street and Tabernacle. Directly west of the building is a 4-story parking garage. If you take the elevator in the parking garage, then choose Level 5. If you take the elevator inside the building, then choose level 4. Our office is the furthest suite to the south, Suite 400.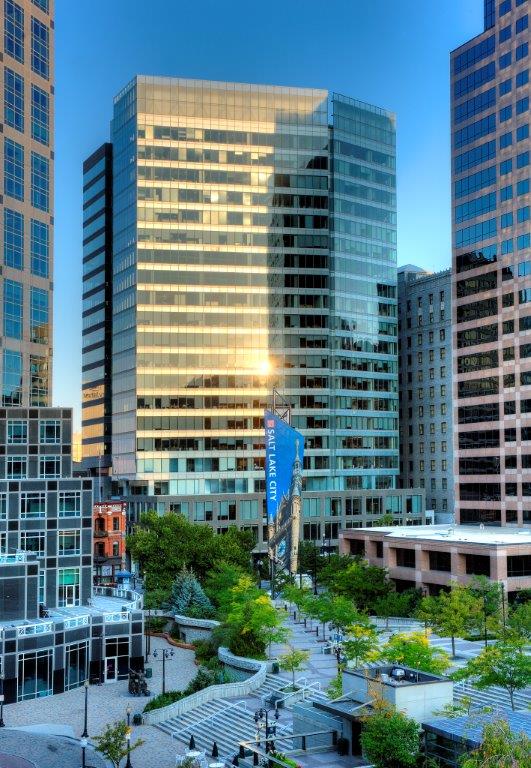 Directions
There is a parking structure directly behind 222 Main, which you can enter from 200 South. Please take a ticket when entering the garage, and we will validate your parking when you visit. Use the west lobby entrance to 222 Main by taking the parking garage elevators down to the first floor. Please check in at the reception desk in the lobby, and they will give you a pass. We are located on the 17th floor.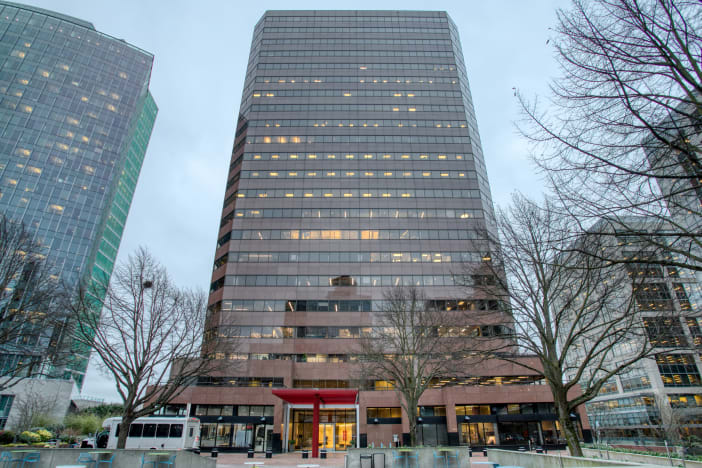 Directions
The parking garage beneath the building can be accessed from 107th Avenue. Please take a ticket when entering the garage and we will provide parking validations. Elevators are located in the middle of the garage. The freight elevator will take you directly up to the 2nd floor where Soltis is located, other elevators will take you to the main lobby of the building where you can switch elevators to access the 2nd floor.
Let's Have a Conversation
We look forward to helping you build the resources to do what you love from our offices in Salt Lake City or St. George Utah, Washington or Texas. You can also call us from anywhere nationwide at: